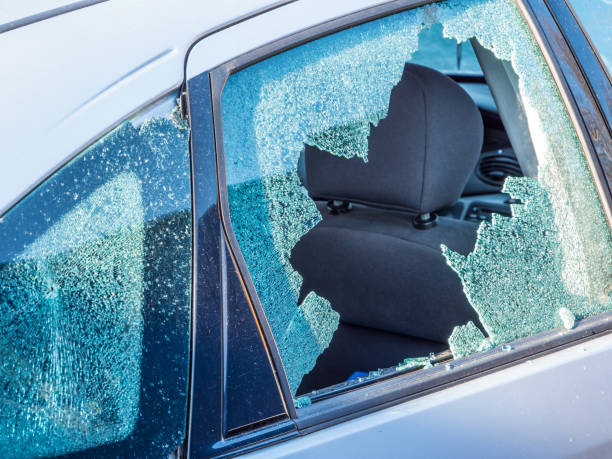 If your vehicle is stolen it can cause a lot of stress and financial hiccups. The first steps you should take after car theft include contacting the police, notifying your insurance company, and the dealership or auto loan company if you're leasing your vehicle.
If you had a GPS or tracking device installed on your vehicle, be sure to inform the police and your insurance company.
Your insurance company will request a copy of the police report, as well as a list of belongings that were inside your vehicle at the time it was stolen.
Once these steps are completed, you should receive a payout from your insurer, provided you have the appropriate coverage to cover auto theft. Comprehensive coverage traditionally covers the financial loss of a stolen vehicle, stolen car parts, and damage related to motor vehicle theft.
What Happens if A Stolen Car is Found After an Insurance Payout?
Most insurance companies invoke a waiting period before paying a claim for a stolen car. If your stolen vehicle is recovered by police after the insurance claim has already been processed, your insurance company now owns the vehicle.
Typically, an insurer will not go through the trouble of transferring the car title over, but you do need to inform the insurance company if your car is recovered. Your insurance company may then allow you to repurchase your vehicle. If not, or you opt to keep the insurance claim money, the car insurance company will retrieve your vehicle.
What Happens When Your Car is Stolen Then Found During the Claims Process?
If your stolen vehicle is recovered during the claims process, once you contact your insurance company to inform them your vehicle has been recovered they will immediately halt your claim assessment. The car will then be inspected for damage and you will be able to file a claim for repairs.
What Happens When Your Car is Stolen Then Found Wrecked?
If your car is stolen and recovered, but it's been severely damaged or wrecked, you will still be entitled to an insurance payout as defined by your policy. Your insurance company may cover repair costs, or you may receive a total loss settlement. Your deductible will be subtracted from your claim amount.
Does the Insurance Company Own the Items Found Inside A Recovered Vehicle?
No, the items left inside your vehicle after it has been recovered are legally yours, even if the insurance company has already settled your claim and now owns the vehicle. Items stolen from the vehicle are therefore not covered by your car insurance.
How Much Insurance Money Can You Get for A Stolen Car?
The amount you can receive for the loss of a stolen vehicle is the total actual cash value (ACV) of the car after your deductible and depreciation. The actual cash value of the vehicle may be able to be negotiated with your insurance.
Contact Us for Affordable Comprehensive Car Insurance
If you're struggling to find affordable car insurance that will cover vehicle theft and resulting damage or vandalism, Accurate Auto Insurance can help. Our representatives assist customers in finding low cost auto insurance in Illinois and throughout the country, regardless of driving history, accident history, credit score, and other factors that affect insurance rates.
If you're in need of cheap comprehensive car insurance coverage, contact us at Accurate Auto Insurance today.