Rideshare services are on the rise, and so is the demand for affordable rideshare insurance. Lyft and Uber are convenient ways for consumers to get around, but they're also great ways for drivers to earn extra income.
For rideshare drivers in Illinois, Accurate Auto Insurance offers affordable coverage options. While most personal car insurance policies exclude commercial coverage, our rideshare insurance policies cover drivers who use their vehicles for business purposes.
We understand the unique needs of rideshare drivers and offer coverage that protects you, your passengers, and your vehicle. Whether you're a full-time or part-time driver, we have a suitable policy for you.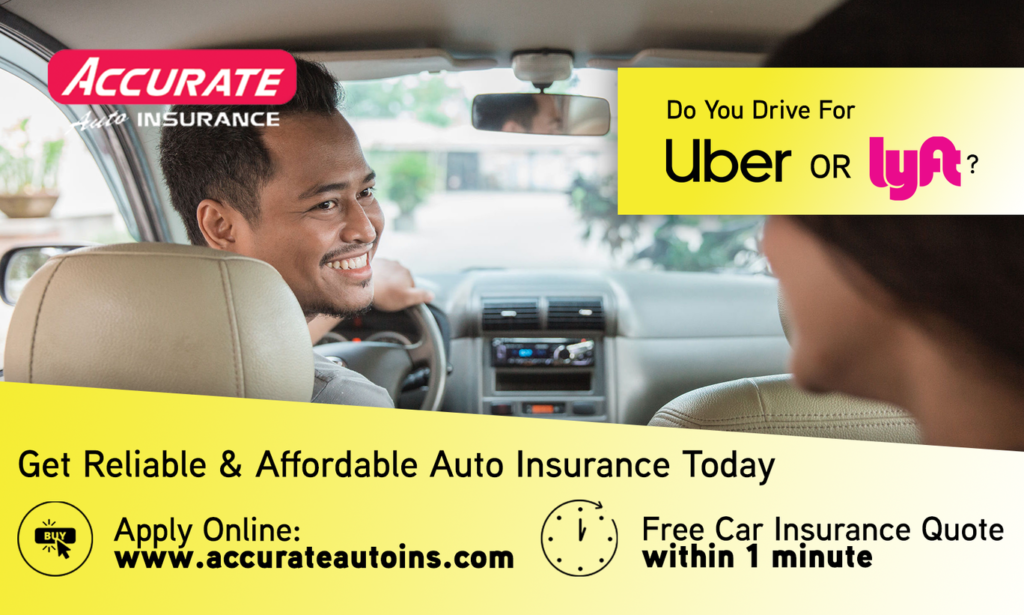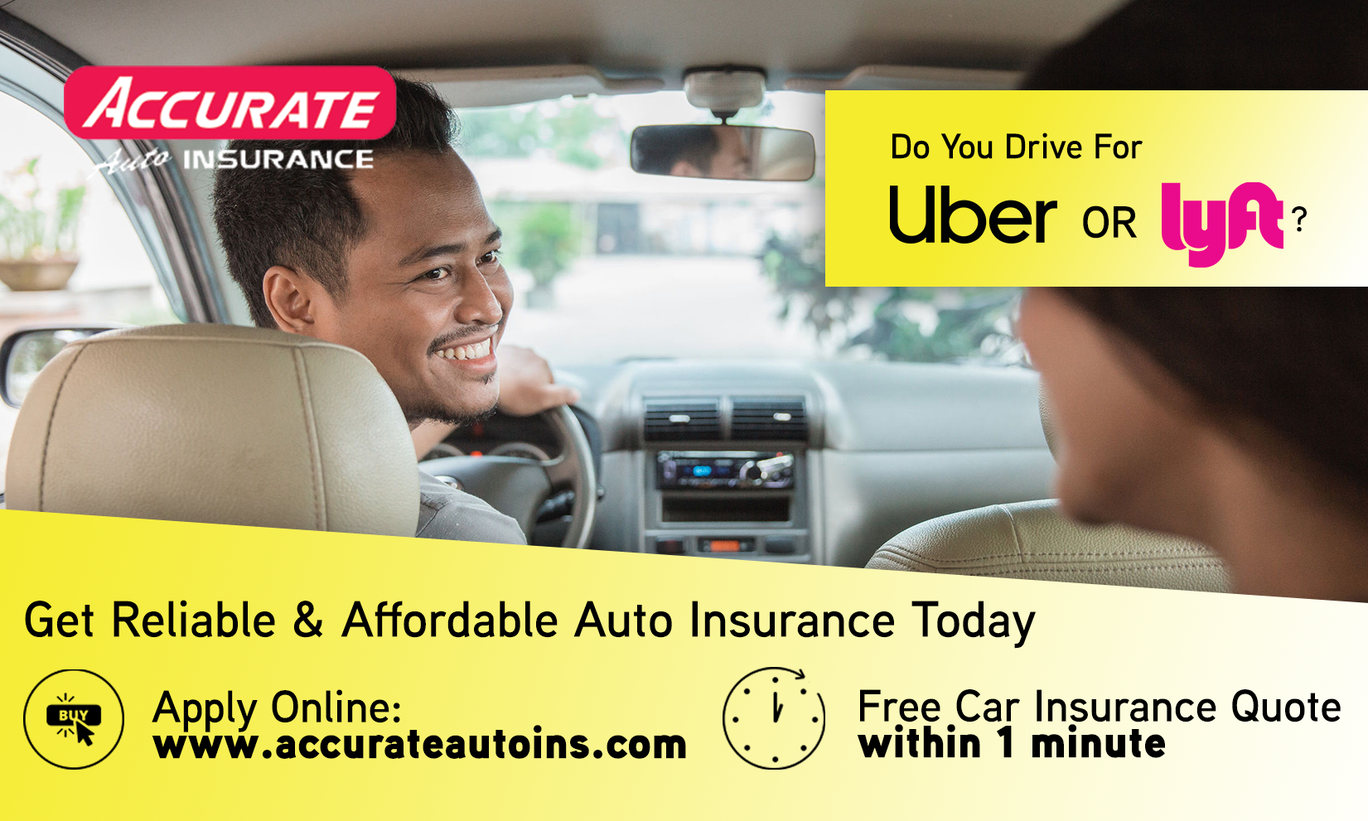 See how much you can save on rideshare insurance in Illinois—call today for to recieve a free, instant quote!
Understanding Lyft & Uber Insurance in Chicago
Uber and Lyft drivers need to be aware of the four types of insurance coverage periods.
Period 0: The app is off, and no passengers are in the vehicle. Your personal insurance then covers you.
Period 1: The rideshare app is on, and you're waiting to be matched with a passenger. Your personal insurance does not cover you now if you don't have a rideshare endorsement. Remember that Lyft and Uber's insurance only provides a small amount of liability coverage.
Period 2: You've been matched with a passenger and are en route to pick them up. You're now covered by your rideshare company's insurance policy.
Period 3: You have picked up your passenger and are en route to your destination. Your rideshare company's insurance policy still covers you.
In the case of an accident in Period 2 or Period 3, both Lyft and Uber will cover medical expenses and damages, even if the other driver is uninsured or underinsured.
However, it's also essential to remember that this coverage only happens when you're actively transporting or picking up a passenger. If you're driving, but not actively working, you'll have gaps in coverage and you won't be covered in an accident.
For this reason, it's all the more crucial to have a full-coverage policy that protects you at every stage. Accurate Auto Insurance offers comprehensive collision rideshare insurance policies that cover you during all four periods.
SR-22 Insurance for Rideshare Drivers
If previously involved in a severe accident or convicted of a DUI, you may be required to carry SR-22 insurance. This type of insurance is typically more expensive than a standard auto insurance policy. Still, Accurate Auto Insurance can help you find an affordable option.
We offer SR-22 insurance for rideshare drivers in Illinois. We can help you get back on the road after a severe accident or conviction. Contact us today to learn more about our SR-22 insurance options.
Affordable Rideshare Insurance in Chicago, Illinois
If you're looking for affordable car insurance in Chicago or the surrounding Illinois communities, turn to the experts at Accurate Auto Insurance. We offer affordable and comprehensive Lyft and Uber insurance that will protect you during all four periods. Plus, we provide SR-22 insurance for drivers involved in serious accidents or convicted of DUIs.
We only need your zip code and some basic information to get started. In just a few minutes, you could be on your way to saving money on rideshare insurance in Illinois.
Call for a free insurance quote today and see how much money you can save!