In today's world, the number of rideshare drivers on the road continues to creep higher, even challenging the number of non-rideshare drivers on the road. Apps like Uber and Lyft are a way for consumers to conveniently get around without using a car of their own. As popularity grows, car insurance companies are beginning to offer tailored rideshare car insurance to help keep drivers covered in the case of an accident.

At Accurate Insurance, our team wants to make all drivers feel safe on the road while still offering affordable prices. Rideshare drivers are no different and need the right type of coverage as well. Contact Accurate Insurance today if you are a rideshare driver and need coverage, including SR-22 insurance.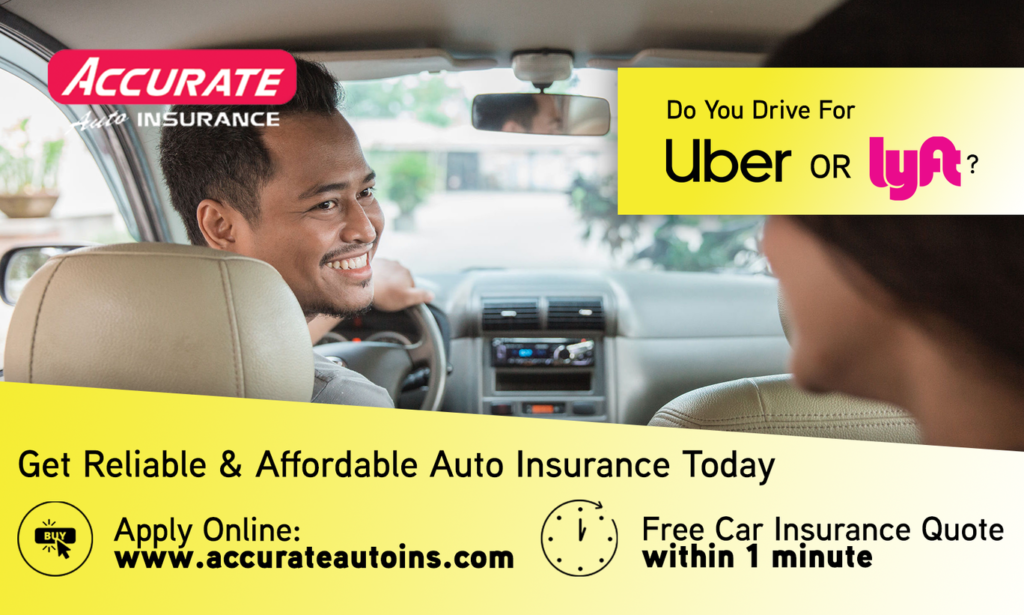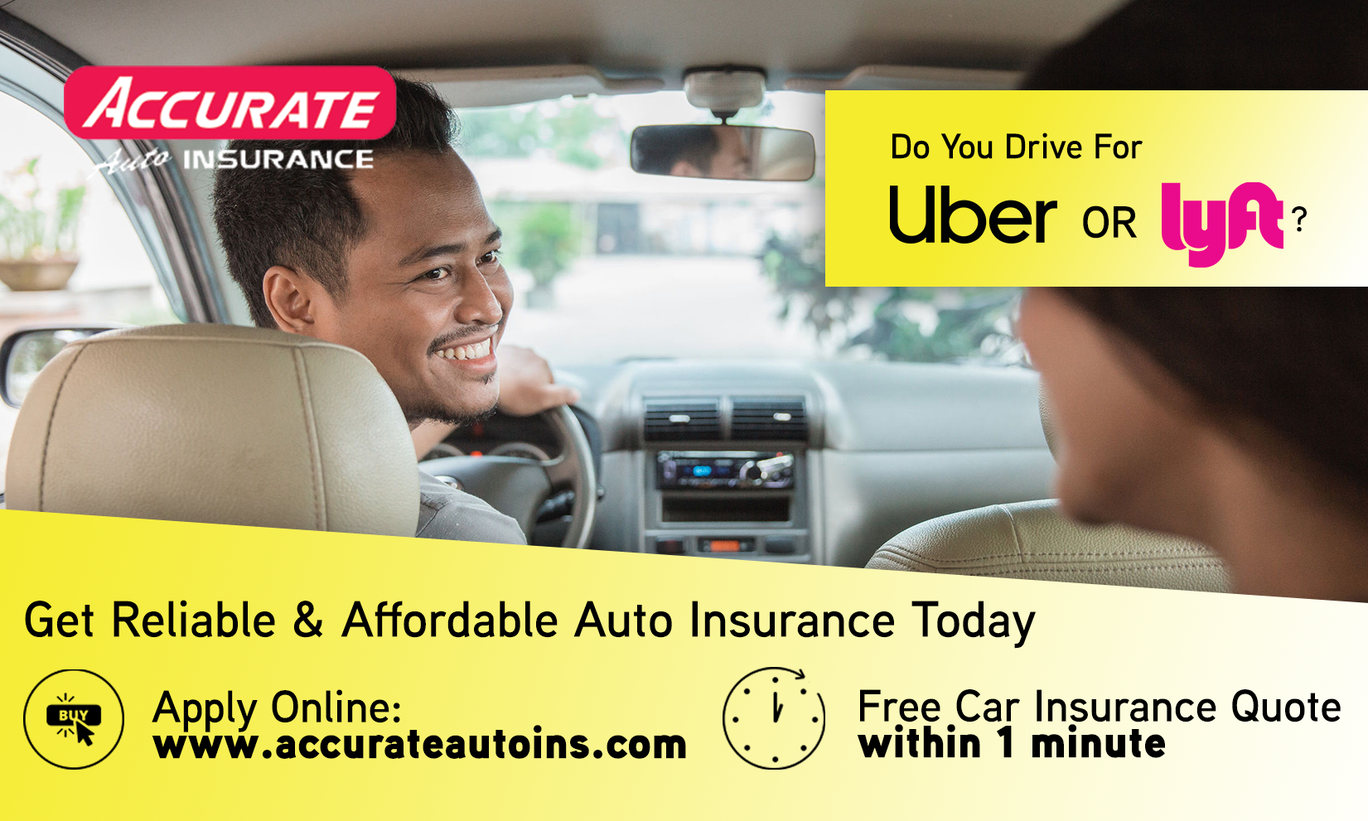 How It Works
There are four different insurance coverage periods that rideshare drivers should understand before signing up:
Period 0: This means that the app is off and you are not working for the rideshare company. Your personal policy will cover you during this time.
Period 1: The app is on and you are waiting to receive a ride request. During this period, your personal policy will not cover you if you do not have a ridesharing endorsement. Also keep in mind that Uber and Lyft insurance is typically limited to a small amount of liability coverage.
Period 2: You have accepted the request and the rideshare's company policy is in effect.
Period 3: You picked up your riders; again, the rideshare's company policy is in full effect.
If you are responsible for an accident during Period 2 or Period 3, Uber and Lyft will cover both medical expenses and other damages totaling up to $1 million, including if an uninsured or underinsured driver is involved in the accident. To begin the claims process through the rideshare company, make sure to contact a representative.

If you are responsible for an accident during Period 1, file a claim through our team at Accurate Insurance unless the particular rideshare insurance says otherwise. Plus, rideshare insurance is more cost-effective than if you were to get commercial insurance.

Our insurance plans can help cover the gap if Uber or Lyft do not cover your claim or if it is partially covered.

Contact Accurate Insurance Today
Accurate Insurance takes pride in providing affordable auto insurance for rideshare drivers. If you are interested in our coverage, please call us at 1-800-999-1034 or stop by one of our locations today.