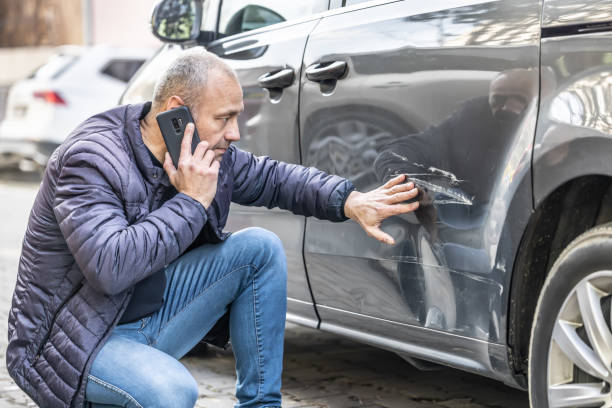 When you're involved in an accident, finding out you need to pay a deductible before your collision coverage kicks in can be frustrating. If you're not at fault for the accident, you may also be wondering, Doesn't the at-fault driver pay the deductible?
Filing a car accident claim is often time-consuming. Understanding how the claims process works and who's responsible for covering your deductible will help you navigate this difficult situation.
Do You Pay the Deductible if Not At Fault for an Accident?
In a car accident, who pays the deductible is dependent upon a few variables. For example, what happens if the other driver is at fault?
You might be surprised to learn that you will usually end up paying your deductible for collision damages even if you didn't cause the accident. This is because even if the other driver is at fault, who pays the deductible depends on whose insurance the claim is filed through.
In other words, if you file a claim through your insurance company, they will cover the cost of damages to your vehicle (up to the amount covered by your policy) minus your deductible. Then, they will demand reimbursement from the at-fault driver's insurance company.
Why Do I Pay the Deductible if Not At Fault?
You will pay your policy deductible if you file a claim through your insurance. Should you decide to contact the at-fault party's insurance, you can wait until they pay for the damages. However, waiting for the other party's insurance provider to compensate you can take longer than most drivers want to live without a vehicle.
How Long Until I Get My Deductible Back?
If you choose to file a claim through your insurance provider and pay your deductible, you'll have to wait for the subrogation process to be completed before receiving reimbursement. Subrogation, or deductible recovery, is the process insurance companies go through in order to get reimbursed for damages they paid when their policyholder wasn't at fault for an accident.
How Long Does Deductible Recovery Take?
It can take weeks to months to recover your deductible through the subrogation process. However, each claim is different, and time estimates vary based on several factors. Some of these include whether or not both insurance providers are cooperative, and whether all the necessary information regarding the car crash is readily available.
Contact Accurate Auto Insurance for Great Coverage and Low Rates
Accurate Auto Insurance is here to help drivers across the country find low insurance rates, no matter their driving history or coverage needs. Contact us to find the best policy for your vehicle and driving patterns. When it comes to helping customers get cheap auto insurance in Illinois, or finding a policy with a low car insurance deductible, you can count on us.
Call us today at (800) 999-1034 to get an instant quote!