SR22 insurance in Texas is required when an individual has lost their driver's license due to serious traffic violations, such as receiving a DWI (Driving While Intoxicated) or reckless driving. SR22 is a form that proves a driver has the minimum state-required liability coverage necessary to drive legally.
SR22 insurance is typically required in order to reinstate your license after serious violations have been committed. Car insurance rates usually go up after someone is labeled a high-risk driver, and unfortunately, SR22 coverage raises those insurance premiums even further.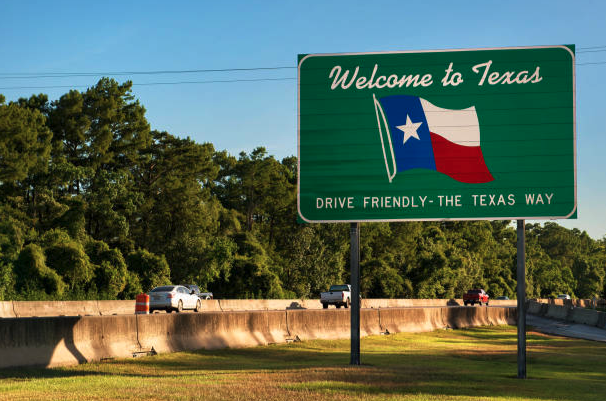 SR22 – Financial Responsibility Insurance Certification
How Long is SR22 Required in Texas?
Texas requires drivers to carry SR22 coverage for a period of two years. If at any time a policyholder forgets to pay their insurance bill, or the insurance company terminates their coverage, then the policy lapses and the two year requirement period will reset. If this happens, the driver will have to pay all related SR22 insurance application fees again.
How Much is SR-22 Insurance in Texas?
The cost of SR22 coverage is determined differently by every insurance company. Annual fees also fluctuate based on the severity of the violation that led to the requirement. At Accurate Auto Insurance we offer customers the cheapest SR22 rates possible, in Texas and other states throughout the U.S. It is always our goal to provide drivers with the most affordable options available so they can regain their driving privileges.
Additionally, drivers who are looking for SR22 in Texas may qualify for certain discounts based on their driving record, what type of vehicle they drive, or certain education certificates, such as what you would receive from a defensive driving course.
Contact our insurance representatives today to get a free, instant SR22 quote in Texas!
How to Get SR22 in Texas
Having SR22 is essential for many Texas drivers. At Accurate Auto Insurance, we can help you maintain your driving privileges by walking you through every step of the SR22 application process.
You will pay a small fee to your insurance company for filing the SR22 form on your behalf.
Your insurance company will file proof of SR22 coverage with the DPS of Texas (Department of Public Safety) on your behalf, or you can do so yourself by mail or through in-person delivery.
Once all fees are paid and you receive verification in the mail that your Texas SR22 insurance is active, you will need to visit the DPS website and check your driver eligibility status. Your status will be posted and should read "eligible" if all documentation has been processed correctly. If your status reads "ineligible" you should contact your insurance company immediately.
In addition to obtaining SR22 in Texas for suspended license reinstatement, if you were charged with a DWI, you may need to complete a repeat-offender DWI program before you are able to drive again.
Minimum Liability Coverage
SR-22 Requirements
SR22 insurance is designed to comply with the state of Texas' minimum liability insurance requirements. However, your insurance company will also need to file an SR-22 certificate with the state that shows your SR-22 policy complies with the state's financial responsibility laws, as well. In order to do so, your SR-22 coverage must meet the following requirements:
For bodily injury coverage, a minimum of $30,000 per person injured in an accident
For bodily injury coverage per accident, a minimum of $60,000
For property damage coverage, a minimum limit of $25,000 per accident
Non-Owner's SR22 in Texas
If you do not have a vehicle but are required to have SR-22 insurance in Texas to drive, you can still obtain SR-22 without owning a car. This type of coverage is called non-owner SR-22 insurance. Fortunately, this version of SR-22 is usually cheaper than an owner's policy.
Reach out to Accurate Auto Insurance when you need instant Texas auto insurance quotes online!
Cheap SR22 in Texas
If you have been labeled a high-risk driver and are now required to carry SR22, the representatives at Accurate Auto Insurance are here to help. When it comes to getting clients the cheapest SR22 insurance in Texas, you can rely on us!
We make it a priority to get you back on the road as quickly, and as safely, as possible. Contact us today if you're unsure of how to get an SR-22 form in Texas, and allow Accurate Auto Insurance to help you find the coverage you need!